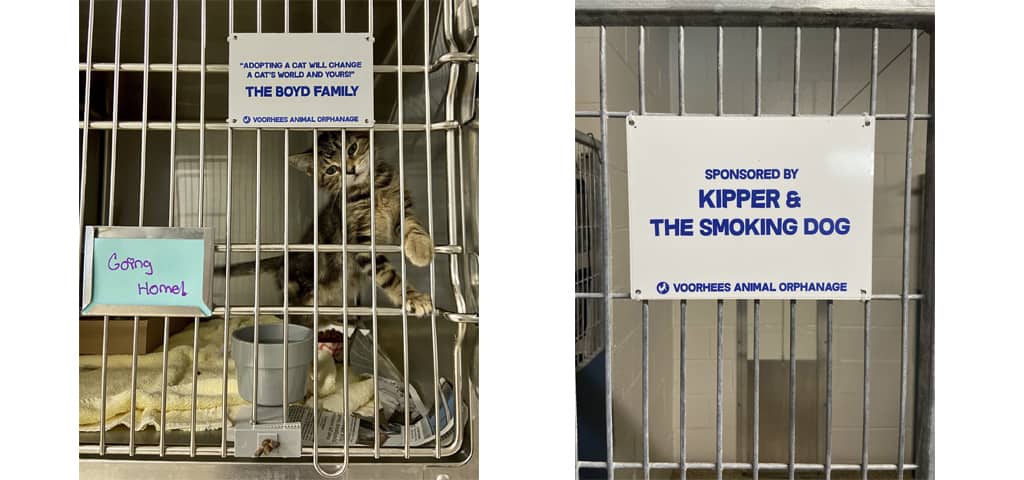 After MANY years of planning, our new facility is finally up & running! Why not become a lasting part of this memorable occasion???
A limited number of Cat Cage and Dog Kennel Sponsorships still remain. What a great opportunity to honor someone that you care about, whether they are two or four legged!
A cat cage sponsorship is $500, and a dog kennel is $1,000. A long lasting plaque (see samples of actual plaques above) will be worded to your specifications and will become a part of the lasting history of the VAO's new shelter!
Show your support for the homeless cats & dogs of your community animal shelter and order your sponsorship plaque today!
Please click HERE for a registration form. If you have any questions, please send an email to jen@vaonj.org.
THANK YOU for your support!